Getting arrested for DUI, or driving while intoxicated, can be a painful and embarrassing experience that most people want to forget.
At The Law Offices of Jason Trumpler, we help you overcome this difficult time by minimizing any charges or penalties related to the arrest.
Learn more about how a DUI defense attorney at our Austin, TX, practice can guide you through your case...
Five Reasons
To Hire a DUI Lawyer
Present the Best Evidence

A criminal defense attorney skilled in DUI defense can present evidence in your favor and identify problems with the prosecution's evidence. Our DUI lawyer understands when it is appropriate to file a motion to suppress evidence, weakening the state's case against you.
Access to Expert Testimony

Expert testimony can be used to discredit test results and question the procedures and processes that were used in the DUI arrest. Our DUI lawyer knows when it can be beneficial to bring in experts to testify on your behalf.
Trial Experience

Jason Trumpler has been practicing for over 20 years and has extensive specialized training in the area of DWI and DUI. He has handled more than 100 DUI and DWI trials in Texas and California. If you are looking for a DUI lawyer in Austin, TX, Jason Trumpler has the experience to provide you with high-quality representation.
A Reduced Sentence

If you fear a conviction or restrictions to your freedom, the best thing you can do is consult a DUI lawyer. An attorney with a background in DUI cases may be able to get your DUI charges dismissed or reduced. If you are charged with a DWI or lesser crime, we will do everything we can to reduce jail time, fines, license suspension, and any other penalties associated with the case.
Protect Your Future

Avoiding a conviction or getting charged with a lesser crime can keep your record clean and keep you out of jail, greatly limiting the impact that the DUI charge can have on your life. At The Law Offices of Jason Trumpler, we know how DUI and DWI penalties can prevent you from gaining meaningful employment and moving on with your life. We are here to protect your future and your rights.
But What Will It Cost
to Hire a DUI Lawyer?
The cost of hiring a DUI lawyer can prevent some people from securing good legal representation. However, it is important to remember that by minimizing the consequences of a DUI or DWI, we are able to free up more of your time and money, which can be invaluable. It may even be possible to avoid jail time and fines completely.
At The Law Offices of Jason Trumpler, our clients can expect our DWI attorney services to cost between $3,000 and $10,000. Before you commit to retaining our services, our Austin law firm offers free consultations to review your case and discuss what we can do for you.
A family member of mine had a first time DWI case and Jason came in, did what he had to do and it resulted in what I think is probably the best case scenario for her situation. He definitely knows what he's doing and proves himself as the best in town. Jason, without you I'm not really sure where we would have ended up. My family is grateful for your work.
View On Google+
Good communication; Jason has a lot of experience, Has worked as a prosecutor. He is very knowledgeable, straightforward, and well known. His assistant Mia has amazing time management, with the ability to answer all/ most questions; if she does not have an answer, she will find out and call you as soon as she finds out.

View On Google+
Contact Our Attorney
for Help with Your DWI or DUI Case
Jason Trumpler obtained his law degree from the University of Texas at Austin School of Law. He went on to work as a prosecutor with the Orange County District Attorney's Office and Ventura County District Attorney's Office in California, where he handled thousands of criminal law cases in the pre-trial and trial stage. Mr. Trumpler then joined a DUI defense firm in California. Today, Mr. Trumpler runs his private law firm, representing people who have been arrested on criminal charges in Austin, Georgetown, Travis County, and other areas of Central Texas.
Contact the criminal defense attorneys at our law firm to schedule a free consultation about your DWI or DUI:
Offices in Austin and Round Rock, TX
DUI: How Your Case Will Proceed
DUI Law Is Complex
Mr. Trumpler handled my DWI case in Williamson County. Very trustworthy and professional. Helped me fight until the end in order to get a fair offer and settlement. Highly recommended.

View On Yelp
Jason was very professional, thorough and patient. He represented me and was able to lower my charge. If you need legal representation, I highly recommend Jason Trumpler.

View On Yelp
When Should I

Contact an Attorney?
If you have been arrested for a DUI or DWI, we recommend that you contact a criminal defense lawyer as soon as possible. At The Law Offices of Jason Trumpler, we are available to answer calls 24/7 to assist you with jail release and any other questions you may have at the time of the arrest, booking, or bond process. With offices in Austin and Round Rock, TX, we are convenient to Georgetown and other surrounding communities.
Keep in mind that you are not required to speak with officers beyond providing them with your basic information, such as your driver's license and insurance policy. You can invoke your constitutional right to remain silent and have an attorney present during the arrest and booking process. If a police officer asks you how much you have had to drink, we suggest that you politely decline to answer and request to have an attorney present. It is important to avoid saying anything that can be used against you in court.
Contact Us Today

DUI Law Is Constantly Changing
Criminal law and DUI defense are specific areas of law. Not only that, but DUI law keeps changing. You need a DUI lawyer with a background in resolving these cases through plea bargains and in court. Jason Trumpler's extensive knowledge in criminal defense law means he is qualified to minimize the effects of your DWI.
Leave a message for our criminal defense law firm or call us to schedule a free consultation with a skilled DUI attorney. With offices in Austin and Round Rock, TX, we serve clients in Austin, Georgetown, Travis County, and other areas of Central Texas.
Mr. Trumpler helped me with a really bad speeding ticket and got deferred disposition with defensive driving. Very responsive with great results. If you're in need of an attorney for criminal defense, he's a great one.
View on Google
To whom it may concern I highly recommend Jason Trumpler if you need a great attorney and find yourself in a situation beyond your control. He kept me informed and worked very hard on my case and got it dismissed, if you're a veteran and/or civilian he will work hard to represent your case I'm very thankful for everything he did.
View On Google
What Penalties Can I Avoid or Minimize
with the Help of a DUI Lawyer?
Jail Time
Jail time is a possible consequence in any criminal defense case. For a first-time DWI in which the blood-alcohol content (BAC) is below .15 percent, the minimum recommended jail sentence is three days. For intoxication manslaughter, or a DWI that causes death, the maximum prison sentence is 20 years.
Fines
If you have been arrested for your first DWI with a BAC under .15 percent, you can expect to pay no more than $2,000 in fines. A third DWI offense will result in a fine up to $10,000.
License Restrictions

Those arrested for DWI may have their license suspended for anywhere from 90 days to two years. In addition, they may have to pay up to $2,000 a year for up to three years to retain their license. These restrictions can affect a person's employment and ability to pay their bills, making it important to work with a DUI lawyer that can limit these penalties.
Your Record
Having an offense such as a DWI on your record can affect your future in a number of ways. A first-time offense with a BAC under .15 percent is a class B misdemeanor; these offenders are eligible to apply for non-disclosure, which limits who can see your criminal record.
If you have been charged with a felony DWI, our criminal defense attorneys will determine if there is a way to get the charge reduced to a misdemeanor. A felony DWI conviction can make it more difficult for you to get a job. In any criminal defense case, our DUI attorney will work to get your charges reduced so your record doesn't affect any future opportunities.
Other Penalties

in DWI Cases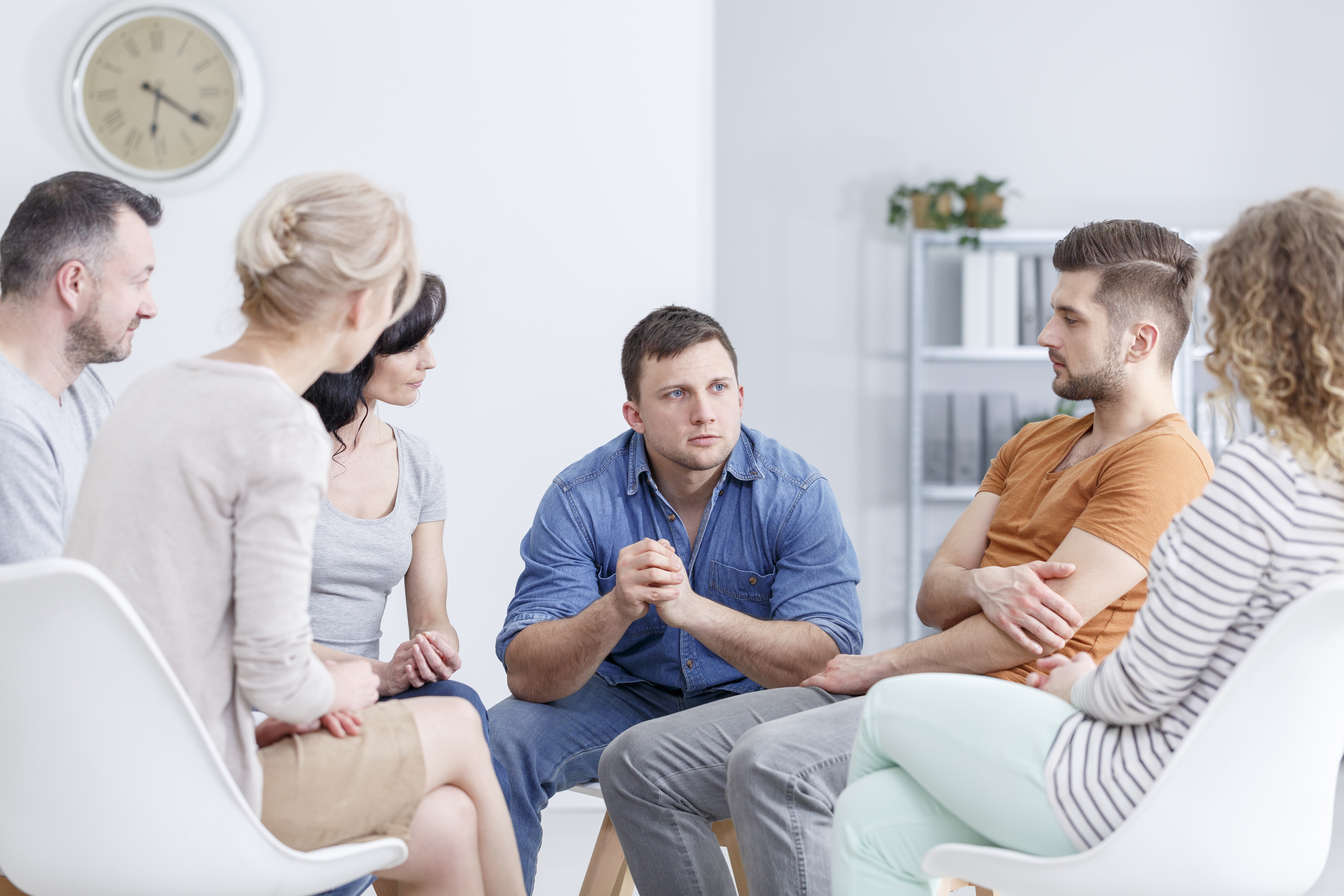 At our criminal law practice in Travis County, serving Georgetown and nearby communities, we want to limit the consequences of your DWII. Instead of jail time and fines, we may be able to get the prosecutors or judge to agree to alcohol education classes and community service. These are typically considered to be lighter penalties, but they allow defendants to learn from their actions and give back to the community. Our DUI attorney may be able to get your charges reduced or dismissed if you agree to attend alcohol education classes or community services.
Another potential consequence of a DWI is the installation of an ignition interlock device. The court may require you to have an approved device installed by an approved contractor; in addition, your license will be restricted, only allowing you to drive a vehicle with an ignition interlock device.
You Need an Advocate Now
Request a Consultation
DUIs and DWIs cast a shadow over your entire life, impacting everything from your social life to your job. You do not have to accept your punishment without a fight. Getting charges reduced or dismissed will benefit you now and in the future.
DUI attorney Jason Trumpler can fight to eliminate or reduce the impact of DUIs and DWIs so you can put your life back together again.
Make no mistake, punishment for a DUI conviction can impact your day-to-day life and drag on for months or years.
Fines are just one piece of the picture. You could also face:
License restrictions, or worse, loss of your driver license
Installation of an ignition interlock device on any car you drive
A criminal record that follows you for years
Jail time
We can help. As a former prosecutor, Jason Trumpler knows where the weak spots may lie in the government's case. He knows the points where law enforcement often makes mistakes.
Since our initial consultations are free, you've got nothing to lose and everything to gain by going over your case with us.
Our law firm has offices in both Austin and Round Rock, TX, and draws clients from Georgetown and throughout Travis County. Leave us a message or call us today:
Offices in Austin and Round Rock, TX
Mr. Jason Trumpler is en excellent lawyer. Our case was probably relatively small yet required experience and knowledge. Mr. Trumpler navigated through it very well. As a person he is receptive, easy to communicate with and highly skilled. Recommend without hesitation.

View On Google+
Jason Trumpler is exceptional. It doesn't matter if you have a parking ticket or a more serious offense. He treats all cases (and clients) the same. I have referred many friends to Mr. Trumpler and will continue to do so. If you need an attorney, Jason Trumpler is the one to turn to!

View On Google+
What Factors

Affect the Consequences in a DWI Case?
BAC Level
The legal limit for BAC for adults in Texas is .08 percent. However, DWI charges and penalties are likely to be even more severe if a driver's BAC levels are .15 percent or above.
The Number of Offenses

Texas has established harsher sentencing guidelines for drivers convicted of second and third DWIs, making it even more critical that you work with a qualified DUI attorney to get charges reduced or eliminated.
Child in the Car

A DWI with a child in the car is an automatic felony in Texas. Offenders can face up to two years in jail and a $10,000 fine.
Injuries or Death

If a DWI accident results in the injury or death of another person, the driver charged with the crime will likely face felony charges, jail time, fines, and license suspension.
Contact The Law Offices of Jason Trumpler

to Discuss Your Case
At The Law Offices of Jason Trumpler, we will carefully examine all of the aspects of your arrest to build the best possible case in your defense. Mr. Trumpler has in-depth knowledge of search and seizure laws, proper field sobriety and chemical testing protocol, and appropriate police procedure. He will investigate every possible avenue to dispute the state's case and get your charges dropped or reduced.
Our law firm has offices in Austin and Round Rock, TX, making legal representation convenient for people in Georgetown and surrounding communities. Contact The Law Offices of Jason Trumpler or call us to schedule a case review with our criminal law attorney.
Offices in Austin and Round Rock, TX
DUI vs. DWI in Texas

DUI and DWI are often used interchangeably, but there are actual legal distinctions between these two terms in the state of Texas. For adults in Texas, DWI, or driving while intoxicated, is the legal term for this crime.
In Texas, a DUIA (driving under the influence of alcohol) charge can be filed when a person under the age of 21 is driving with any amount of alcohol in his or her system. Texas is a zero-tolerance state, and it is illegal for drivers under the legal drinking age to have any alcohol in their system. An underage DUIA can result in a $500 fine, 60-day license suspension, community service, and alcohol education classes. If underage drivers have a BAC above .08 percent, they can also be charged with DWI.
Best lawyer you could have. Handles everything swiftly so you have peace of mind.

View On Facebook